Infrastructure
We use premier class data centres located in the UK, Germany and the USA. The multiple data centre approach allows us to keep costs low but also to place your server closer to your target audience if that is critical to your application. Please note that our current order system places orders for our German datacenter by default. Please contact our sales staff for UK and US datacentres.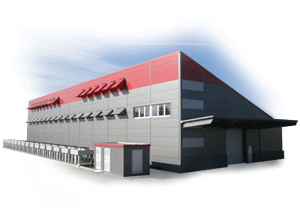 In Germany, we use the Hetzner DataPark located in Falkenstein.
This award winning datacenter offers unparalleled redundant systems including 92Gbit transit. It's 100% powered by hydroelectric energy making it the greenest datacenter we use.
In the UK, we use BlueSquare. BlueSquare has four data centres. Three are located in Maidenhead and a forth in Milton Keynes.
Their data centres combine resilient infrastructure, including N+1 air conditioning and N+1 high power UPS systems, with generator backup and advanced fire detection systems, all linked into their own on-site Network Operations Centre (NOC), ensuring constant 24x7 monitoring and control.
BlueSquare recently announced a direct link to Manchester from it's facilities providing internationally redundant connectivity avoiding London Docklands where most of the UK's connectivity enters the country.
In the USA, we use AtlantaNAP. AtlantaNAP has it's own facility in Atlanta.
The Atlanta facility is a state of the art retrofitted A&P meat freezer warehouse made to keep servers running nice and cool. The security at Atlanta is unrivaled. With a 10 foot razor fence, keycarded entry, and a security system that includes redundant security camera servers, biometric handprint scanning, and trained security guards, the services are the safest in Atlanta.
The connection is sitting directly on one of AGL's main fiber backbones, and is part of a metro ethernet ring based on Extreme Networks 10 gig technology.