Today, we'd like to announce a new partnership which we think can help you improve your website and your business.
MarketGoo is a new service to help you succeed with your website marketing.




MarketGoo is available now in your website's cPanel under the "Website marketing tools" section.
MarketGoo allows you to improve your website marketing by optimizing your SEO, Link Building, Social Media and Competitor Benchmarking.
With MarketGoo SEO tools, you will be able to submit your site to Google, and optimize your website to rank highly for the keywords that are relevant to your business. You will be able to achieve this thanks to MarketGoo's technology, which will crawl your website and generate a series of personalized tasks which will help you to achieve your objectives.
With MarketGoo's link building tools, your website will start to receive qualified visits from websites that are relevant to your business.
Its Social Media tools will help you to understand where your customers are talking about your brand online, and how to increase your presence and effectiveness of your inbound marketing.
To measure the effectiveness of your actions, a complete suite of analytics and competitor benchmarking will help you to understand your improvements, in a visual and simple way.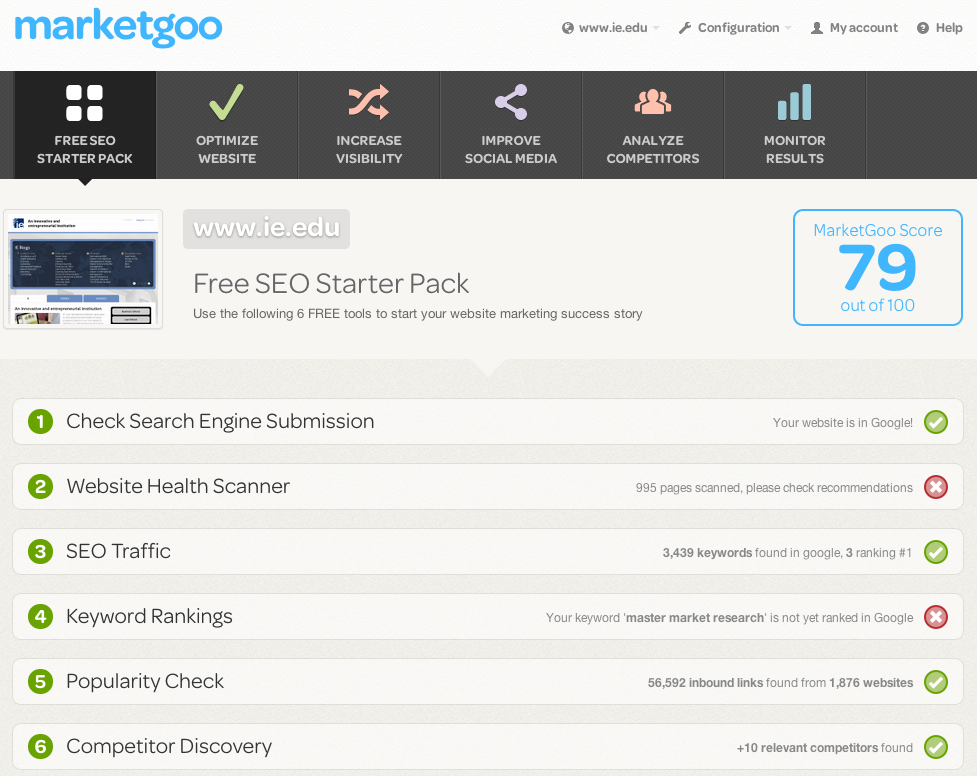 To get started, log into your cPanel and click the button within the "Website Marketing Tools" section.
MarketGoo is a premium service but the basic SEO tools we're including today allow FREE access for life and we think they're a super-easy way to get started.
Monday, October 20, 2014