Affiliate Scheme
Gain rewards by introducing friends and colleagues to aegishosting. Sign up to our affiliate scheme today.
Payment Options

Virtual Servers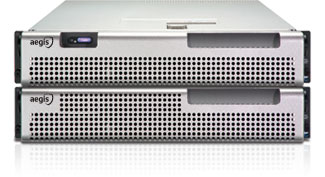 A Virtual Server is an isolated space on one of our dedicated servers with it's own RAM, CPU and disk space allocated to it. To you it appears just like your very own dedicated server.
Unlike shared hosting, a virtual server has guaranteed resources so you're not affected by what other users are doing on the server. Like a dedicated server, you can configure it how you like, install what you like and start and shut down services when you want.
Prices start from just £45 a month inc VAT (£39.13 ex VAT).

Our Virtual Server Platform is based on Microsoft's Hyper-V hypervisor platform which allows us to run multiple instances of Windows or Linux on a single server.
We are also running a multiple server cluster which allows us to offer Live Migration between servers should a problem occur on the server your virtual server is hosted on, giving you better uptime and better performance.
All our host servers are connected to a Lefthand Networks iSCSI SAN. Your Virtual Server is stored on SAS disks for the best performance.
CPU
2.8Ghz Virtual CPU
RAM
1GB DDR RAM (4GB Max)
Primary Hard Disk
25GB SAS
Second Hard Disk
0 - 250GB
Bandwidth
2,500 GB per month
Shared Gigabit port
IP4 addresses
Up to 8
Price
£45 monthly
(£39.13 ex VAT)
Order
All Virtual Servers come with 10GB of backup storage FREE.
We can also tailor a server, just for you. If our off the shelf servers don't quite match with your needs or you require a server in our US datacenter, please contact our sales staff.
Virtual servers offer a flexible approach to specifying a server for your needs. Start with our base specification and add on extra CPUs, RAM or disk space for your needs.
| | |
| --- | --- |
| Extra CPU | £25 |
| Extra 1GB RAM | £20 |
| Extra 50GB Hard Disk for data | £15 |
| cPanel VPS | £15 |
Prices above include VAT and are per month.
Enterprise class operating systems

Our servers all run enterprise editions of the open source GNU/Linux operating system. Our distribution of choice is CentOS, the Community ENTerprise Operating System, which is based on the open source Linux distribution from redhat.com.
With CentOS, you get a proven enterprise class operating system that is suitable for long term usage in production environments. We don't try to fit desktop class operating systems onto servers.
Along with CentOS, you can run all the most popular open source projects such as Apache Web Server, PHP, MySQL, Postgres, Ruby and Perl.
Easy server management

To manage your server remotely we recommend cPanel and Web Host Manager from cPanel, the industry's leading control panel software. Even if you're a Linux guru, cPanel saves you valuable time in maintaining a server.
You can try out a demo of WHM and cPanel by clicking the graphic to your right.
A cPanel licence is currently £30.

Webmin is an open source control panel for managing a Linux server and whilst it doesn't have all the features of cPanel, it saves a system admin from resorting to the command line for every task.
You can find out more about Webmin by clicking the graphic to your right.
All recent versions of Webmin are under a BSD-like licence, meaning that it may be freely distributed and modified for commercial and non-commercial use.
We use premier class data centres located in the UK, Germany and the USA. The multiple data centre approach allows us to keep costs low but also to place your server closer to your target audience if that is critical to your application. Please note that our current order system places orders for our German datacenter by default. Please contact our sales staff for UK and US datacentres.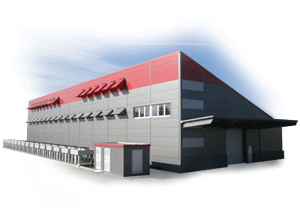 In Germany, we use the Hetzner DataPark located in Falkenstein.
This award winning datacenter offers unparalleled redundant systems including 92Gbit transit. It's 100% powered by hydroelectric energy making it the greenest datacenter we use.
In the UK, we use BlueSquare. BlueSquare has four data centres. Three are located in Maidenhead and a forth in Milton Keynes.
Their data centres combine resilient infrastructure, including N+1 air conditioning and N+1 high power UPS systems, with generator backup and advanced fire detection systems, all linked into their own on-site Network Operations Centre (NOC), ensuring constant 24x7 monitoring and control.
BlueSquare recently announced a direct link to Manchester from it's facilities providing internationally redundant connectivity avoiding London Docklands where most of the UK's connectivity enters the country.
In the USA, we use AtlantaNAP. AtlantaNAP has it's own facility in Atlanta.
The Atlanta facility is a state of the art retrofitted A&P meat freezer warehouse made to keep servers running nice and cool. The security at Atlanta is unrivaled. With a 10 foot razor fence, keycarded entry, and a security system that includes redundant security camera servers, biometric handprint scanning, and trained security guards, the services are the safest in Atlanta.
The connection is sitting directly on one of AGL's main fiber backbones, and is part of a metro ethernet ring based on Extreme Networks 10 gig technology.
Free Support
For many, a web server may be your first experience with managing your own Linux server. That's why we're here to support you along the way.
Support is free and unlimited as long as the request can be fulfilled in 15 minutes or less. For larger problems, we provide an ever expanding knowledgebase with solutions to common issues.
Please keep in mind that our servers are unmanaged, so maintenance and upkeep are the responsibility of the customer. That means that you're responsible for software updates and ensuring your server is secure.
If you're new to server management, we strongly recommend the use of cPanel's Web Host Manager and cPanel customer facing software.
Managed Support
If you'd rather we looked after your server then we offer managed support.
With managed support, we look after updates for the operating system, apply software patches to maintain security and monitor server performance.
There are a couple of restrictions on this service
We like our standard software - CentOS, Apache, MySQL, PHP5.
We like cPanel / Web Host Manager.
The restrictions are there to make our life easier as they fit in with our hosting business, but they're also there to make yours easier. We've been looking after public facing web servers since 2001 and we know what works and what doesn't.
Managed support is £20 per month(£17.39 ex VAT), per server, in addition to the cost of your server and cPanel licence.
Both free and managed support are supported by our support ticketing system, our knowledgebase and when circumstances dictate, telephone support.